For Sale By Owner vs. Listing With An Agent
Posted by Raymond Verderame on Tuesday, November 2, 2021 at 11:20 AM
By Raymond Verderame / November 2, 2021
Comment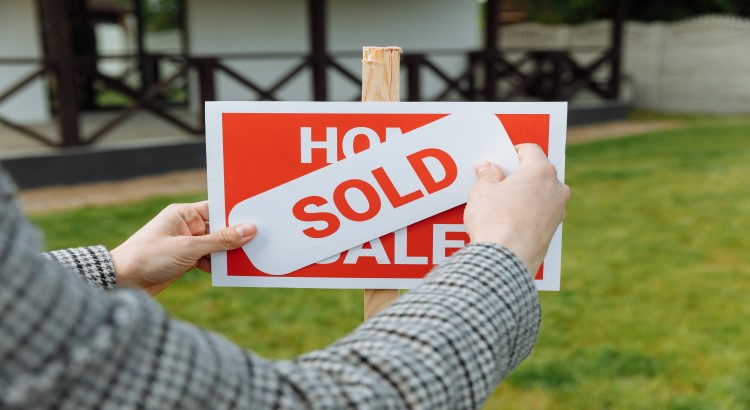 FSBO or List with Agent?
Many people think that it is easy to list their home on their own without hiring a real estate agent. They are correct! With all the different apps on the market it is now easier than ever to list your home without incurring the commission expense you would have to pay a realtor to put the property on the market. Now, obviously I'm biased. I think you're better off going with the right realtor. In this article I'm going to show you why. Below is a list of disadvantages:
Less market exposure
Marketing to the wrong type of buyer
Properties sit on the market longer
Lower sales price
More hassle
Labor intensive management
More susceptible to mistakes
Unrealistic asking prices

*FSBO- short acronym for, FOR SALE BY OWNER. The most appealing thing about listing your house yourself is that you don't incur any listing commissions.
Why you should utilize a realtor to list your home: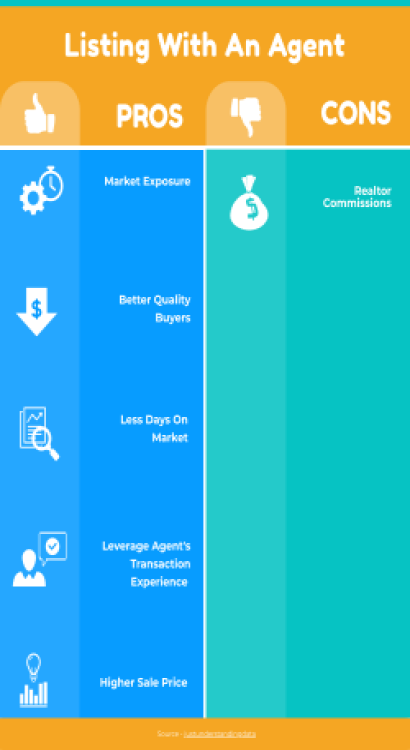 I. Market exposure:
The number 1 reason you should use a realtor to list your home is market exposure. When you list a home with a realtor, your home is immediately uploaded onto the MLS. The MLS (multiple listing service) is a system designed for agents where they can share their listings with every other agent and their buyers in a combined effort to get the home sold as quick as possible. Your listing agent will often split their commission with any other agent who can bring a buyer to their listing. This creates a motivation for buyer's agents to bring their buyers to your home. 97% of national listings are with real estate agents. Where do you think an agent would search for homes, in the 97% mls inventory or the 3% where FSBOs list? The more people that tour your home, the higher the chances are that one or more hopefully will put in an offer. Receiving multiple offers is the best way to drive up the price of your home.
II. Better Quality of Buyers:
There are basically only 4 types of buyers out there:
1. The Serious & in-a-rush buyers (relocators): These buyers are qualified buyers looking to move or relocate with a short deadline. These buyers almost always have an agent helping them if for no other reason than they are unfamiliar with the local markets and don't have the time to search the neighborhoods themselves. These are the best type of buyers because they have the money, but not the time. You would want offers from serious and rushed buyers, right?
2. The serious but unrushed buyers (first time home buyers): These buyers are committed but not in a big rush. They'll browse 30 homes before making a decision. However, first time homebuyers account for 55% of the market. These buyers have never purchased a home before, so they need handholding throughout the process. For this reason alone, they almost always have a buyer's agent. Do you think their agents would rather work with their fellow agents on the mls or call a FSBO? I would imagine you would want to receive offers from these committed and emotionally driven buyers, right?
3. The window-shoppers (browsers): The window shoppers are the people always browsing the real estate apps, hitting open houses on the weekend in their neighborhood, and driving 2 mph down the side street looking at all the houses for sale. They usually don't have a buyer's agent because the agents have figured out that they have been doing this for years and are not serious or qualified. Or maybe they are qualified, but they still have a house to sell that they've made no steps towards getting on the market. These buyers will have no problem looking at FSBO houses as it makes no difference to them. Are these the type of buyers you'd want to continuously show your house to?
4. The investors. Investors are looking for discounts: Like sharks, they prey on off-market properties like foreclosures, expired listings, and FSBOs. They're in a hurry to buy but for only the right price. I would imagine it is not in your best interest to sell your home at a discount, right?
III. FSBOs tend to sit on the market longer:
I can almost guarantee that your property will sit on the market as an FSBO for a lot longer than it would if you had a realtor. This is due to several factors: less market exposure, wasting time with less qualified buyers, incorrect marketing strategy, too high of a list price. The list goes on. But why is this a problem? This is a problem because this is going to result in lower offers. When I represent buyers who are looking for deals, I'm looking for houses that have been on the market for 30 days or more. I know the initial rush of buyers have been through the property and there were either no offers or no offers the seller found acceptable at that time. This leads me to assume that the longer the property sits, the more likely a seller would be to accept a lower offer. In almost all instances I would advise my buyers to low-ball their offer to get the best deal. Why would I do this even though my commission would be lower? Because a happy client is a repeat client, that's why. As you can see, the money you had initially thought you were saving by excluding an agent you might end up coughing up by being forced to accept a lower offer. You might say that you could simply reduce your price. That would be true, but price reductions are another red flag I would use to assume a seller is getting desperate and I would still recommend a low-ball offer.
IV. Inexperience in managing the transaction:
Listing your home FSBO is only half the battle. You also must market your property, show your property, accept non-stop calls, compare offers, accept an offer, navigate the legal contract contingencies, get through the appraisal process, negotiate repairs during the home inspection, keep tabs on the buyer during the approval process, and ultimately project manage the whole transaction in order to get to the closing table. Many things can and often do go wrong. Do you know what terms of an offer may be worth more to you then the actual offer price? Do you know which kind of appraisals will result in a lengthier list of repairs? What do you do if the appraisal comes in low? What will you do if the buyer requests an unreasonable number of repairs 20 days into the contract? How will you make sure the buyer is smoothly going through the mortgage underwriting process? Do you know what you need to pass the certificate of occupancy inspection? There's a reason selling houses is a full-time job. There are a lot of headaches that come along with selling a home. Leveraging the help of a realtor can alleviate a lot of that stress during an already stressful time-period.
V. Higher Sales Price:
According to the National Association of Realor's 2020 report, Home Sellers that chose to list with an agent actually received a 26% higher sales price on average than those who chose to list themselves. Overall, FSBO sales result in a lower median price than with agents ($217,900 versus $295,000). In short, this does seem to suggest that an agent's knowledge of the market and skillset can benefit a seller.
The Bottom Line:
The bottom line is that there are many cons to listing your house FSBO and only one Pro, lower commissions paid. You need to analyze your situation properly and determine if FSBO is really the most beneficial for you. At the end of the day, selling your home is all about getting the most money you can, in the least amount of time. By going the FSBO route to save money, you might be shooting yourself in the foot. For example, only 11% of sellers actually succeed at selling FSBO. And if they do? Those FSBO homes sell for about 26% less on average than agented properties, which often negates any savings!
Still considering selling your home FSBO? Before you do, I recommend that you give me a call. I have implanted marketing guarantees and strategies other agents do not offer that could give you the best of both worlds. I look forward to hearing from you.