How To Buy And Sell A House At The Same Time
Posted by Raymond Verderame on Monday, October 18, 2021 at 1:27 PM
By Raymond Verderame / October 18, 2021
Comment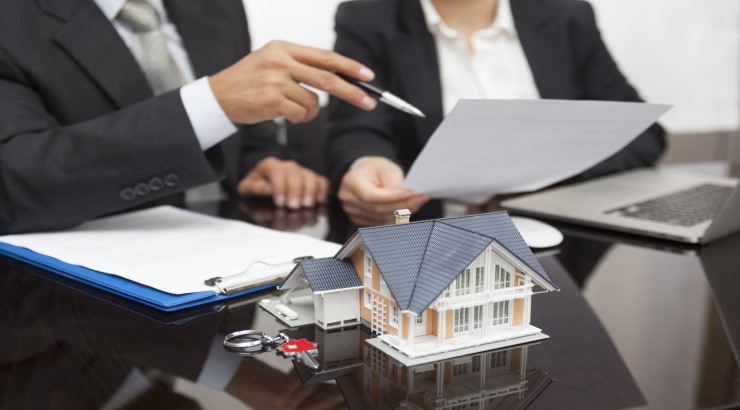 Whether you're a move-up buyer, down-size buyer, or relocation buyer one of the most common problems people face is that they need to sell the home they currently own to buy a new one. Usually first time home buyers have the luxury of shopping for a home without having to worry about what happens in between. For everyone else, the dilemma can become quite stressful, especially if you don't have anywhere to live during the interim period after your home sells and you buy a new one. But fear not, there are several options to be considered. The first thing you need to do is have a plan.
Buy-before or Buy-after you sell your home:
Ultimately you have 2 options. You can sell your house before you have a new one or you can buy a house before you've sold your own. There are pros and cons to both that I am about to break down. But first, you need to know what a contingency sale is.
What is a contingency sale?
There are all types of contingencies that a buyer can include in the offer and contract. But we won't go into detail on that in this article. For our purposes we are focused on the HOME SALE CONTINGENCY. Basically, a home sale contingency allows the potential buyer to place an offer on a home contingent upon their current home selling by a specified date. If the buyer's home sells by the specified date, the contract moves forward. If it doesn't, the contract can be terminated. Your contingency offer can be placed whether your home is already under contract or not. However, your offer will be stronger and more competitive if there is already a contract in place so its always best to at least list your home first.
Conversely, you can add a seller contingency of sorts to your listing to ensure that you are not bound by any offers that you accept on your home for sale should you not be able to find a place to move. What we would do is include in the listing and any offer acceptance, that the offer acceptance and contract terms are "contingent upon the seller to find suitable housing." This would protect you in the event you cannot find a new home. Keep in mind that under normal circumstances this would reduce the desirability of your house from a marketing standpoint. But in a seller's market, it should not be too much of an issue if the house is priced and marketed correctly.
1. Buy after:
Obviously, the best way to go about this is to sell your current home first before buying another one for a couple of reasons that we are going to cover. This option is available to those who have temporary housing lined up. Maybe you have a vacant secondary home, you could stay at a hotel or extended stay, you could stay with family or friends, or maybe you're going to camp out in the woods. The point is you must have somewhere to go until you close on the home you are about to purchase. As a side note I would like to briefly cover monthly, non-air bnb rentals. Some people want to find a landlord to rent to them on a month-to-month basis while they search for a new home. This isn't realistic and for all intents and purposes you should consider this impossible. The reason is that from a landlord's perspective, it is not beneficial. They have the added risk of tenants who may be leaving in a month and then they must pay a realtor to get the property rented all over again. In my experience, individual landlords are not open to this, and I don't blame them. Getting back on topic…For everyone else, you have the option to buy before you sell with a home sale contingency.
Buy After Sale Pros:
Your offer is more competitive to sellers- your offer is more attractive to sellers because there are no added contingencies that could result in a canceled transaction. It is especially important in the event of a bidding war. For example, let's imagine there are 2 offers for the same price on your dream home. One has a home sale contingency, and one does not, all other terms being equal. Which one would you choose if you were the seller?
Your asking price can be more desirable- if there is no home sale contingency you may be able to get away with offering a lower price than you would with one. A homeowner might be more inclined to accept a slightly lower offer that is non-contingent than one with more uncertainty.
You don't have to feel rushed when buying- there is no deadline that you must meet to get into your new home. You don't have to be out of your house at a certain time and worry about being out on the streets. In today's market, inventory is extremely low, and competition is fierce. It is likely that you will lose a few houses in bidding wars before getting an offer accepted. Recently I represented a client who offered $25,000 over-asking on a $225,000 home. Long story short, we lost the bidding war. Buying a home in a competitive market can be a lengthy process. If there is no home-sale contingency, you can take your time and wait for your perfect house to hit the market instead of settling.
Unforeseen delays- in every real estate transaction there are likely going to be road bumps that you can't at first predict. Maybe the lender doesn't meet his deadline, a bankruptcy from 12 years ago results in a red flag at the title agency, the home inspection repairs are not done in time. Whatever the case may be, more likely than not you will hit a speedbump. Whether that speed bump is overcome or not depends on the management skills of your agent.
Buy After Sale Cons:
You need to stay with relatives- this can put extra stress on an already stressful time in your life.
You need an extended stay, air bnb, or hotel- obviously there is a negative incurred expense associated here on top of all the other money you are about to spend.
Storage- you may need to pay for a storage unit for clothes and furniture.
Buy Before Sale Pros:
Buyers can have the time they need to sell and buy a new home.
Buyers can avoid owning 2 homes and 2 mortgages at the same time
Buyers have more control and peace of mind.
Buyers are protected- the home sale contingency offers protections to the buyer of the home in case their house doesn't sell. If for whatever reason their home does not sell by the specified date, the contingency allows the buyer to back out of the contract without penalty.
Buy Before Sale Cons:
Your offer is less attractive to sellers- This is because there is no guarantee that your house will sell. One thing you can do to make the offer more appealing is to make sure your home is under contract first and provide the seller with a copy of that contract. But even still, the offer is still less attractive and more uncertain from a seller's standpoint for all the reasons previously mentioned. This could result in you having to raise your offer price in a competitive market to ensure acceptance and/or add other more appealing terms that I'll address in another article.
Your home is less desirable to buyers- If your current home sale is "contingent upon seller finding suitable housing," that places a restriction on any would-be buyer because it would give you the ability to back out if you can't find a house. Now in this market, luckily most buyers are already so desperate to find a home that this shouldn't be too much of an issue. But it could result in lower-than-expected offers should the market hit a slow point.
You may feel rushed when shopping for a home- Your home is under contract. Great! But now you have 60 days to find your dream home. Most lenders need at least 30 days to underwrite a loan, and that is considered quick. In reality, you have 30 days to find your dream home in a competitive market that is full of bidding wars, over-asking-price offers, and appraisal waivers. Stressed yet?
Unforeseen delays could have a huge impact on your home for purchase- Let's say the buyer's lender for your current home goes MIA. He's promised a 30-day close, but now we are on day 45, day 46, day 50. Yes, this can and does happen. Now, it looks like your home is not going to sell by the specified time in your contingency offer. Maybe the seller will be willing to extend the time-period for you or maybe they used me as the agent, and I've kept backup offers for this exact reason. I call them and explain the situation. They offer $10,000 more than you did because they are tired of losing bidding wars. You've just lost your dream home.
The Bottom Line:
The bottom line is that it's always better to buy after you sell. But that's only really feasible for first time home buyer's and the lucky among us. Home sale contingencies are actually very common. While the scenarios I've laid out are possible and might seem scary, they are improbable and almost always a solution can be thought of to resolve the issue. For example, 9 times out of 10 a seller is going to extend the deadline period if they can be assured the sale of your current home is still moving forward. It all depends on the experience, negotiation skills, responsiveness, and creativity of the agent you choose to represent you.
If you are considering selling your home with a home sale contingency, please reach out to me for a free consultation.